Credits
Copyrights, privacy & cookie policy
© Copyright Pension Garden
All the contest of the site unless it is not otherwise stated, is exclusive copyright of the respective authors.
Pension Garden s.a.s
Str. Val 12
39030 Colfosco
Bolzano - Italia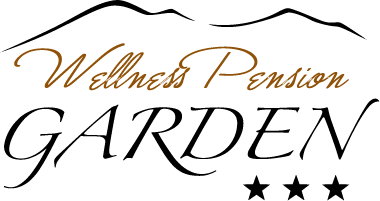 © Concept, design, realizzazione e hosting - Madem
Str. Santa Lizia, 72
39030 Longiarù
Val Badia - South Tyrol

© Copyright published images & photos
Pension Garden, Madem, IDM Südtirol (Alex Filz, Daniel Geiger, Frieder Blickle), Alta Badia
Settlement of disputes
EU Regulation No. 524/2013 on online dispute resolution: The European Commission provides a platform for online dispute resolution (ODR), which can be accessed at
http://ec.europa.eu/consumers/odr/
. Consumers can use this platform to resolve contractual disputes between traders and consumers arising from online sales and service contracts.
Privacy
Pursuant to Legislative Decree No. 196 of June 30, 2003 (Code relating to the protection of personal data), we would like to inform all users that the data they provide when making inquiries or reservations may be used for processing, advertising, and/or other activities of us or our partners in the tourism and hotel sector. The data are processed in written form and/or on magnetic media, electronic media and in compliance with all security measures guaranteeing their security and confidentiality. Pension Garden, Str. Val 12, 39030 Colfosco, Bolzano - Italia is the responsible for data processing. Affected parties can check, correct, supplement, or delete their data at any time by writing to Pension Garden, email address info@pensiongarden.com.
Cookies policy
Cookies are small files stored on user's device during web surfing of certain web pages. This website and its subdomains, if any, use cookies to facilitate and improve user navigation, customize information addressed to the customer and collect information for statistical purposes about users and their actions on websites. Cookies created by websites do not retain personally identifying information but only encrypted information. If you decide to disable or reject cookies, certain parts of the site may be inaccessible or present functional defects. Through your browser settings, you may cancel, limit and/or disable cookies.
On Internet Explorer, click on "Tools" in the menu bar and then on "Internet Options". Finally access to the "Privacy" settings to change your preferences about cookies.
On Firefox, click on "Tools" in the menu bar and then on "Options". Finally access the settings under "Privacy" to change your preferences regarding cookies.
On Chrome, type "chrome://settings/content" in the address bar (without quotation marks), and then change the settings of cookies as you want.
On Safari, select "Settings" and then choose "Privacy". Under "Block Cookie" please specify how Safari has to accept cookies from websites.
If you are using Safari on portable devices, like iPhone and iPad, please do in the following way: go to the "settings" of your device and then click on "Safari" on the left menu. From here, reaching the "Privacy & Security" section, you can manage your Cookie options.
Users may disable and/or delete cookies ("opt-out") through the settings of their browser and disable and/or delete single and not "technical" cookies administered by third parties, accessing to the website managed by the European Interactive Digital Advertising Alliance (EDAA) at www.youronlinechoices.eu.
By using this website, you consent our use of cookies in the manner and for the purposes described above.
Google Analytics
This site uses Google Analytics, a web analysis service provided by Google Inc. ("Google"). Google Analytics uses cookies that are text files that are deposited on your computer to enable the Site to analyze how users utilize the Sites. The information generated by these cookies on your use of the SITE (Including your IP address) will be transmitted to, and deposited at, the Google server in the USA. Google will use this information to track and examine your use of the Site, prepare reports on the Site's activity for Best Western and provide other services concerning the Site's activities and Internet use. Google can also transfer this information to third parties when this is required by law and when such third parties process the aforesaid information on Google's behalf. Google will not associate your IP address with any other item of information possessed by Google. You can refuse the use the cookies by selecting the appropriate setting on your browser – but this may prevent you from using all the functionalities of this site. By using this Site, the User consents to the handling and processing of his/her data in the ways and for the purposes indicated above. To consult the privacy statement of Google Inc. concerning the Google Analytics service, please visit the website
Social Plugins and cookies of third parties
This site may present third party plug-ins that interact with a third party server. The plug-in contents are managed and sent directly from the third party; therefore we advise to consult their regulations about data protection for further information about the purposes and processing of user data. If you do not want third parties to collect information on the aforementioned website, you have to disconnect from their platforms.
The plug-ins of the following social networks might be present on this website and can be clearly identified by their official logos: facebook.com of Facebook Inc., Google Plus of Google Inc., Youtube of Google Inc., twitter.com of Twitter Inc. and Disqus.