Family
A child-friendly holiday in Alta Badia
Attractions, activities and advice for family fun
The Dolomites offer many opportunities for a fun-filled holiday with the family. The Garden Guest House in Colfosco is the perfect accommodation for families with children in Alta Badia and also, within a few kilometres, there are several leisure areas, such as Alpine lakes, adventure parks, museums and footpaths.
We will start by listing the best family activities in Colfosco. The Adventure Park, a few minutes walk from the guest house, will test your balance and concentration on different footpaths of varying difficulty inside a larch forest. Raised platforms, wooden bridges and ropes will stimulate your appetite for adventure. In the immediate vicinity, you will find an animal park with many farm animals, Ladin rural structures and tree houses that will certainly appeal to the little ones.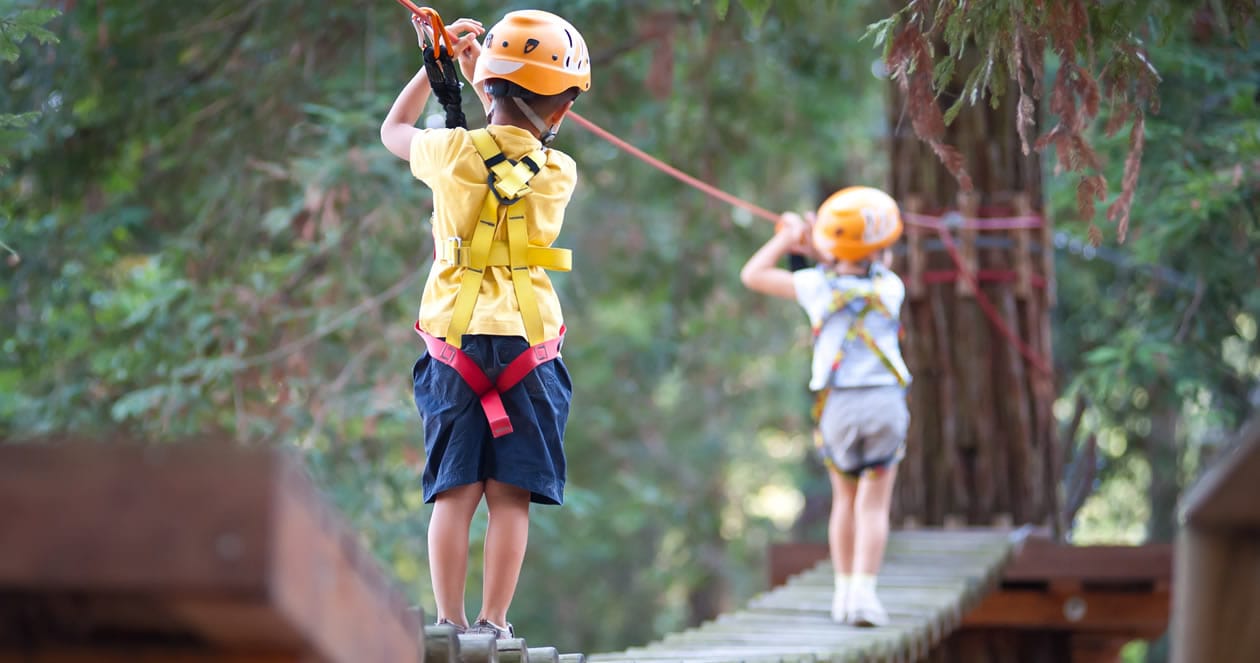 Those looking for a cultural attraction that children can also like, can visit the two Val Badia museums: The "Ursus ladinicus" Cave Bear Museum in San Cassiano and the Ladin Ciastel de Tor Museum a little further down the valley in San Martino di Badia.
Paraciora Deer Park is great for watching roe deer and their majestic antlers. If you want, you can spend some pleasant hours by the water at the Biotope Lake in Corvara, or you can relax and have fun skating on ice in winter at Sompunt Lake.
Tourist agencies organise attractive summer and winter programs for families in Alta Badia and, of course, we at the Garden are always available for advice on walks and other activities for your children.