Walk
Hiking and walking in Colfosco
Hiking holidays in the world heritage site
Indeed, the Dolomites are a paradise for nature and hiking enthusiasts. The beauty of natural sites, such as the Sella Range and the nature reserves of Puez-Odle and Fanes Sennes-Braies, is unique in the world, and the first two are within walking distance from our guest house.
Whether you prefer a relaxing walk with the family, maybe to the enchanting Pisciadu waterfalls, a more challenging excursion on the Puez plateau or watching the sunrise on Mount Gran Cir, Colfosco is the ideal starting point for walks and excursions. From here, you will also be able to reach the mountain refuges of Alta Badia, such as Pisciadu refuge (2585 m) or Puez Refuge (2475 m).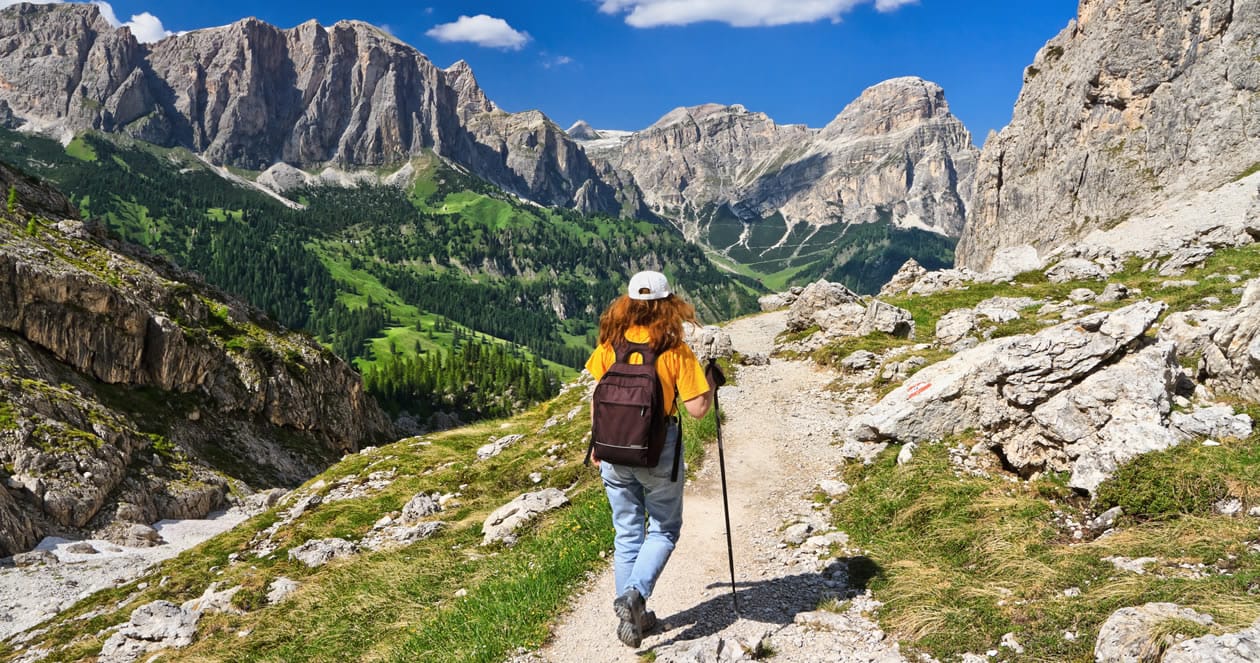 In the Colfosco area you will also have many opportunities to go hiking on groomed footpaths and trekking with snowshoes in the gigantic peaks of the Dolomites. Also many other opportunities to go on guided tours suitable for all physical levels.